This exclusive series of workouts is for men and women, ages 18 and over, of all skill levels and abilities who want to begin the day with some high quality instruction at an NBA training facility.  The training is focused on basic fundamentals, proper technique and competitive play.  Participants will also get the opportunity to experience state of the art performance technology - Shoot 360.  Results will be tracked for each workout and participants can view their progress.  These workouts are designed to get the body up, active and ready to attack the day.
NEW DATES:
Wednesdays - January 3, 10, 17, 24, 31 & February 7

Registration options for 3 or 6 workouts
60 minute structured workout
30 minutes free play (optional)
Times:
6:30-7:30AM (Structured workout)
7:30-8:00AM (Optional free play)
NEW!!! ADULT SHOOTING LEAGUE
Shoot 360 Adult Shooting League brings a competitive element to our shooting cage experience. You and a teammate will shoot 2's, 3's, 4's, and 6's while trying to catch on fire by hitting multiple shots in a row. Bury Moneyball shots, go on hot streaks and compete with the teams in each shooting cage. You'll get complete stats, accolades, and bragging rights so register now to experience Shoot 360's latest release of the world's first shooting league!
Fridays - January 5, 12, 19, 26 & February 2 & 9

60 minute structured workout in Shoot 360 Shooting Cages
Times: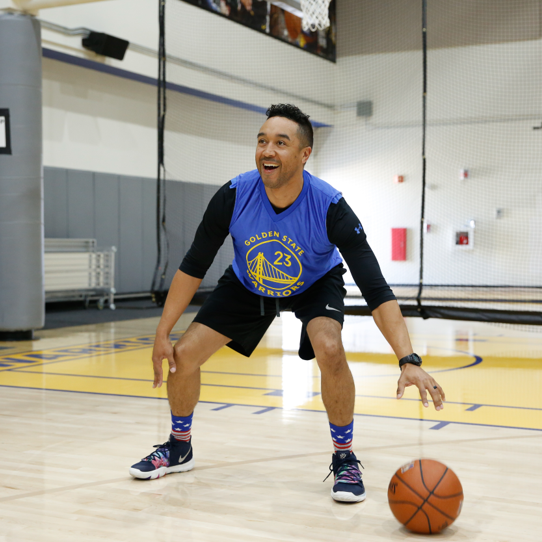 Adult Workout Series III &
Adult Shooting League III
Wednesdays & Fridays
Wednesday (Workouts) - January 3, 10 , 17, 24, 31 & February 7

6:30-7:30AM (Structured Workout)
7:30-8:00AM (Optional Free Play)

Friday (Shooting League) - January 5, 12, 19, 26, February 2 & 9
Price: $350

FREE FOR SHOOT 360 MEMBERS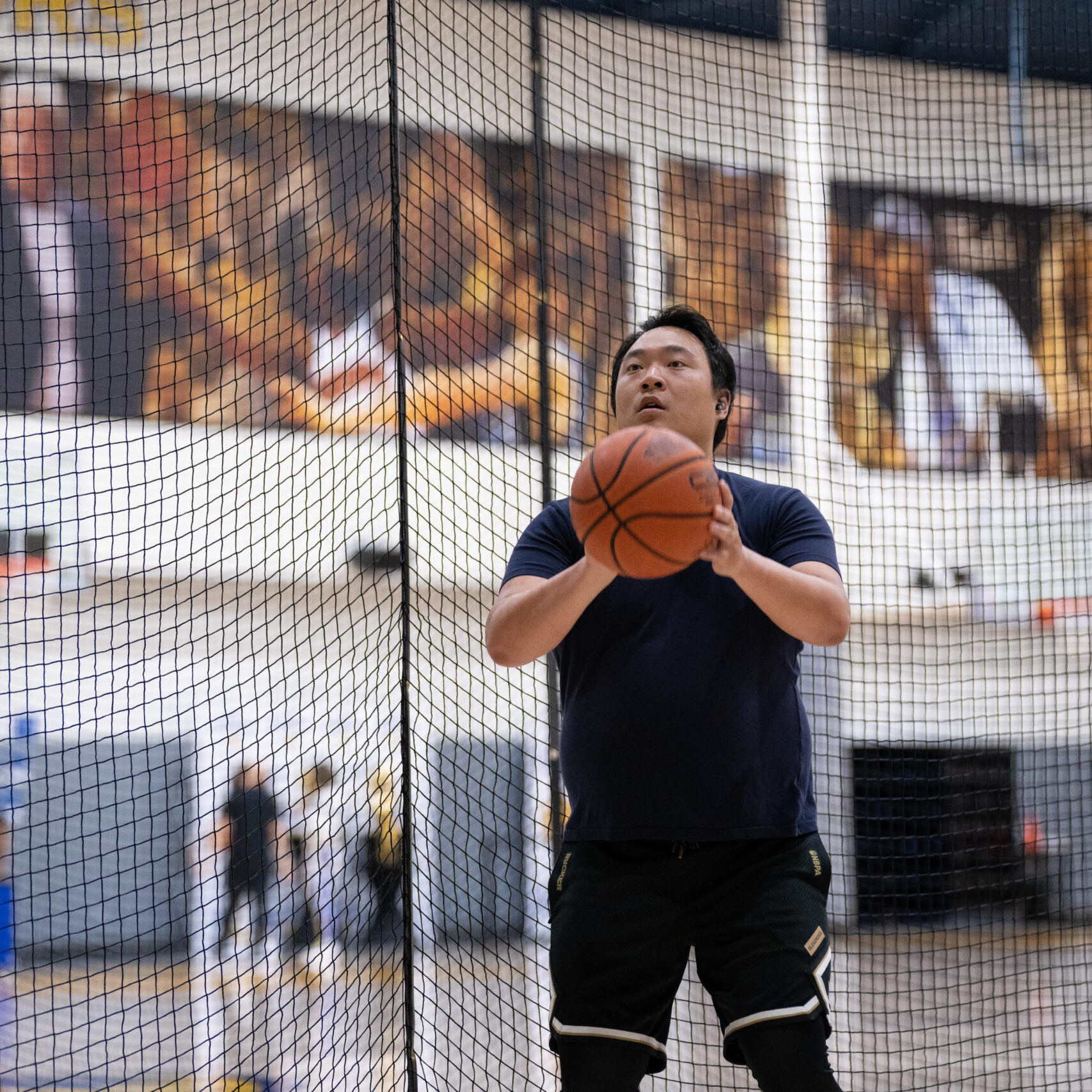 Wednesdays Only
Wednesday (Workouts) - January 3, 10 , 17, 24, 31 & February 7

6:30-7:30AM (Structured Workout)
7:30-8:00AM (Optional Free Play)

Price: $250

FREE FOR SHOOT 360 MEMBERS
Wednesdays Only (Pick any 3)
Wednesday (Workouts) - January 3, 10 , 17, 24, 31 & February 7

6:30-7:30AM (Structured Workout)
7:30-8:00AM (Optional Free Play)

Price: $150

FREE FOR SHOOT 360 MEMBERS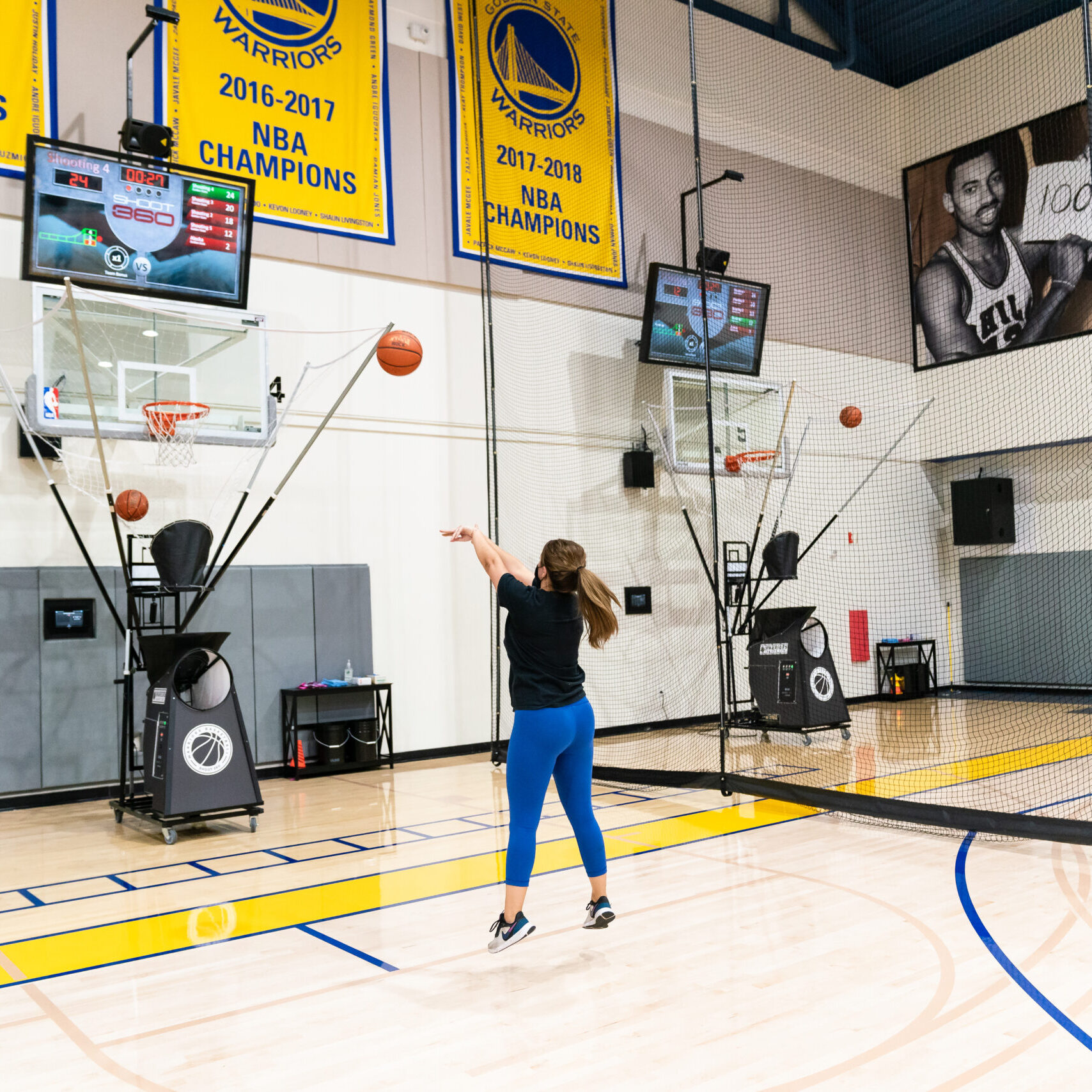 Adult Shooting League II Only
Fridays Only
Friday (Shooting League) - January 5, 12, 19, 26, February 2 & 9
Price: $200

FREE FOR SHOOT 360 MEMBERS
Description:

Small group workouts that include basketball circuit training
Shoot 360 Shooting and/or Skill Cages used in every workout
Warriors Basketball Academy performance tee
High quality instruction
Limited space available
60 minute structured workout
30 minutes free play (optional)
Sample Schedule:

5 min - Warm up
40 min - Circuit style training
15 min - Shooting Competitions