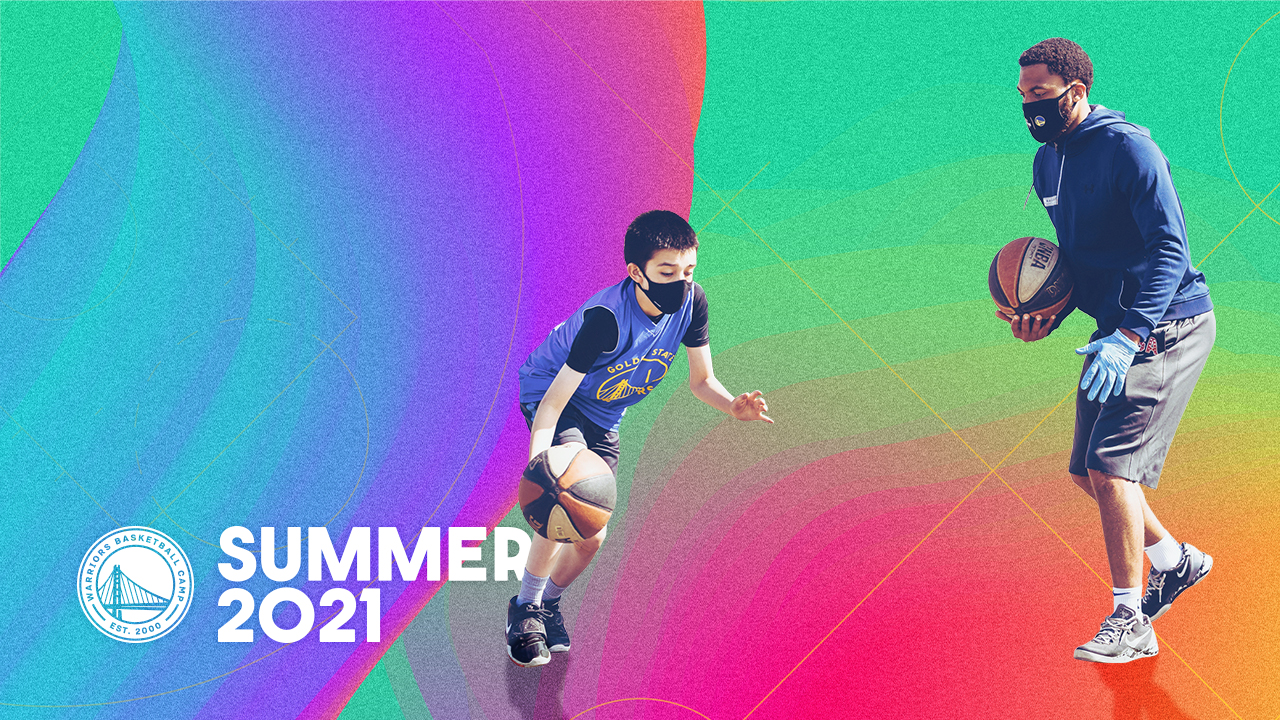 Warriors Basketball Camp is back!  It's time to safely return to the court.
These sessions are for boys & girls, ages 8-14, of all skill levels and abilities.
Camp will consist of both indoor and outdoor activities.
All participants will receive a reversible camp jersey, Warriors Basketball Academy facemask, certificate of participation and more!
SPECIAL TICKET OFFER - AN OPTION TO PURCHASE TWO (2) TICKETS TO A 2021-22  WARRIORS HOME GAME!* 
*subject to terms and conditions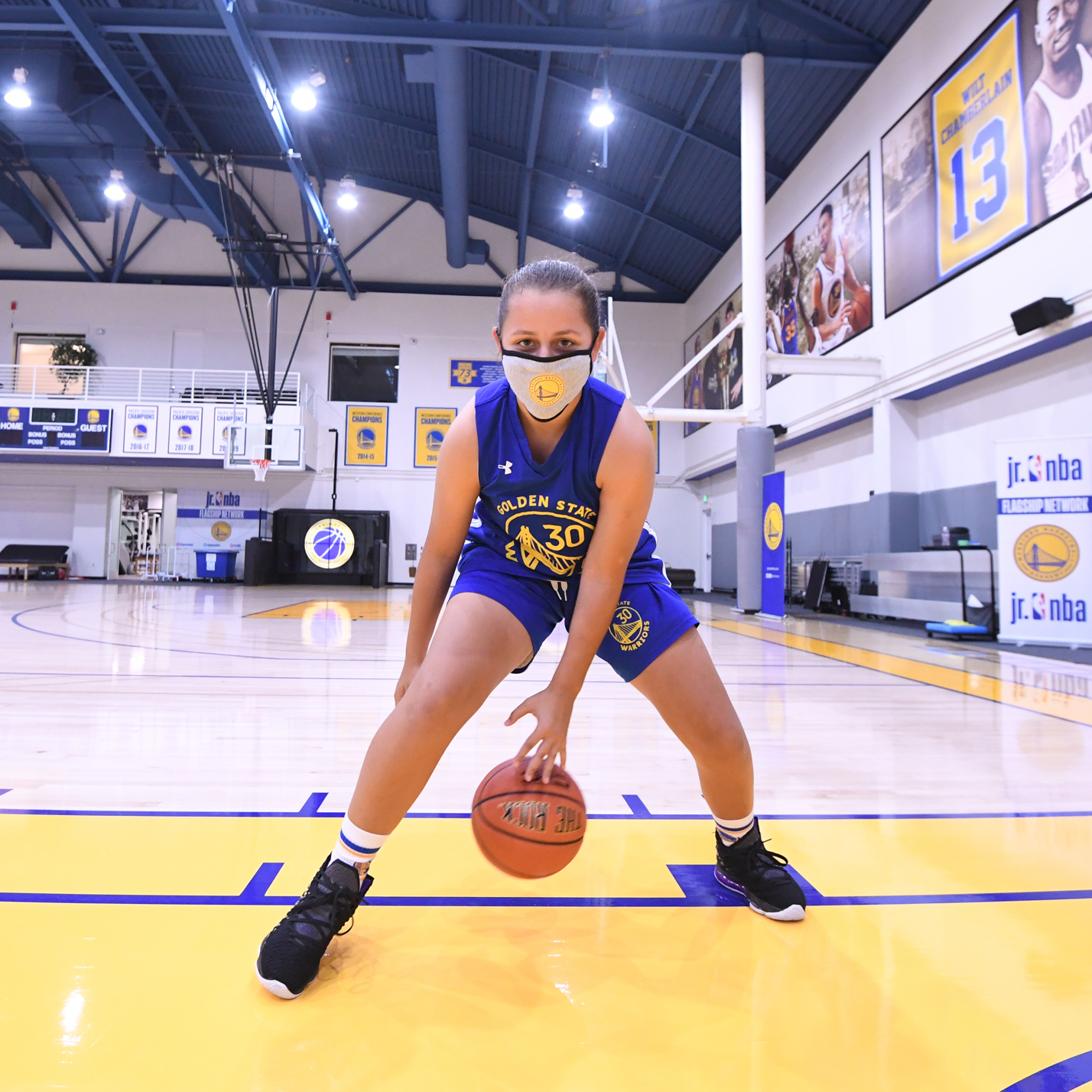 All participants, parents & staff will be required to wear a mask at all times. 
As of June 15, with California reopening we are no longer requesting that campers complete a daily health screening questionnaire.  All parents will be required to acknowledge that their child is symptom free prior to their arrival at any camp location.
All basketballs and equipment will be sanitized multiple times throughout each day.  There will also be designated times for hand sanitization and/or hand washing.
Camp will include individual drill work, shooting competitions and ball-handling challenges.  Small sided competitions with contact (1v1, 2v2, 3v3, & 5v5) will be permitted within each stable small group.  Groups will not mix.