Shaun Livingston on Shoot 360 Technology
Hear from 3x NBA Champion Shaun Livingston on the impact of Shoot 360.  Watch Shaun and current Warriors Juan Toscano-Anderson, Damion Lee and Kevon Looney experience a workout at the Warriors Basketball Facility in Oakland. 
Eligibility: Ages 18 & Up
Adults are now eligible to take part in Shoot 360 at the Warriors Basketball Facility in Oakland.   Come experience the newest component within Warriors Basketball Academy.  This state of the art performance technology will increase the skill level of our participants by measuring and tracking shooting percentage, left/right accuracy, shot arc, and shot depth. The skill cages will enable our participants to follow a virtual trainer to put their ball-handling and passing skills to the test.
Be the first to experience Shoot 360! Free trial workouts now available in Oakland!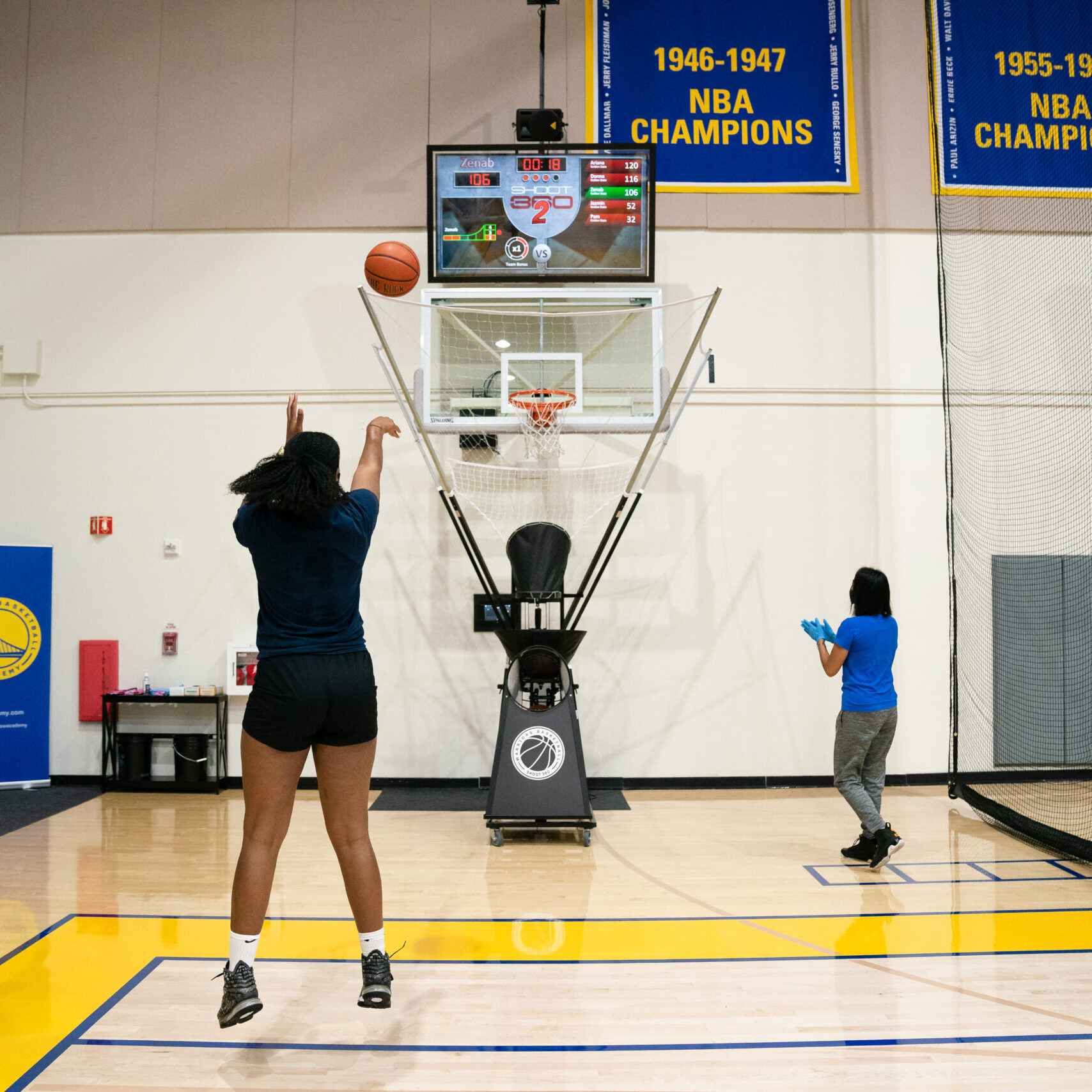 Take your shooting skills to new levels with Shoot 360! Test, train and track your shot like never before!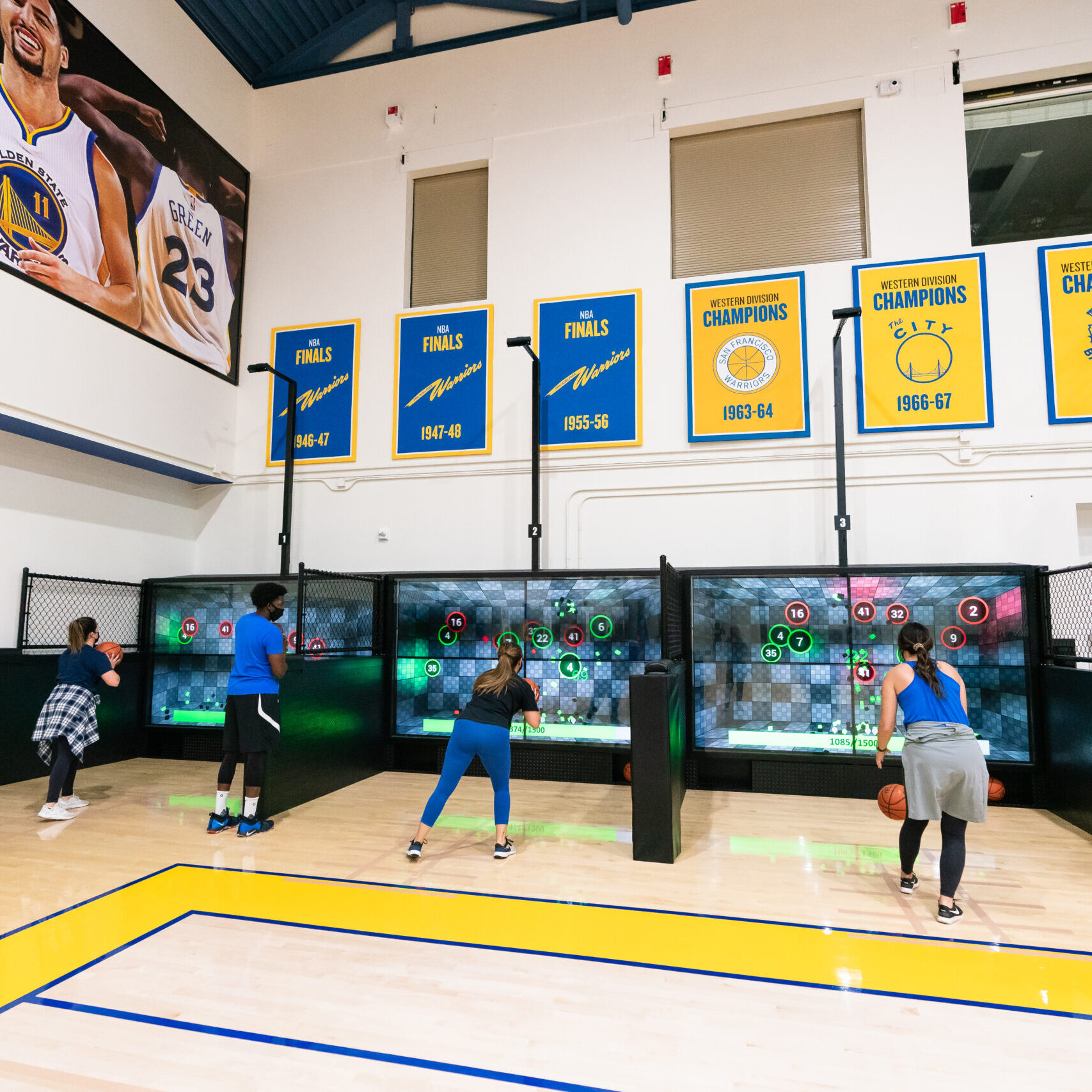 Put your passing skills to the test and experience the world's first high-tech passing skill court. You'll develop better accuracy, speed and timing with your passes.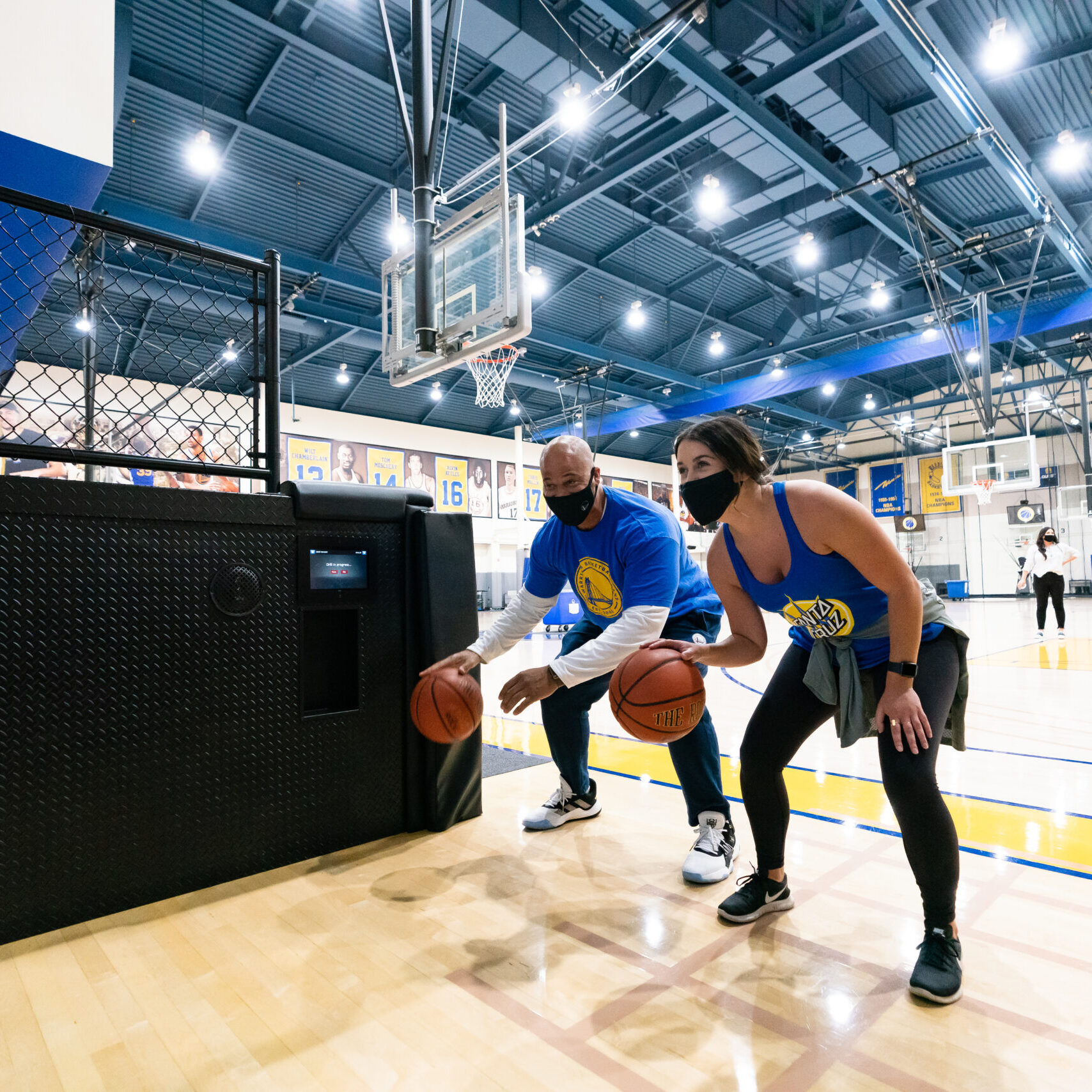 Improve your ball-handling skills with our virtual trainer who will lead you through a series of guided workouts.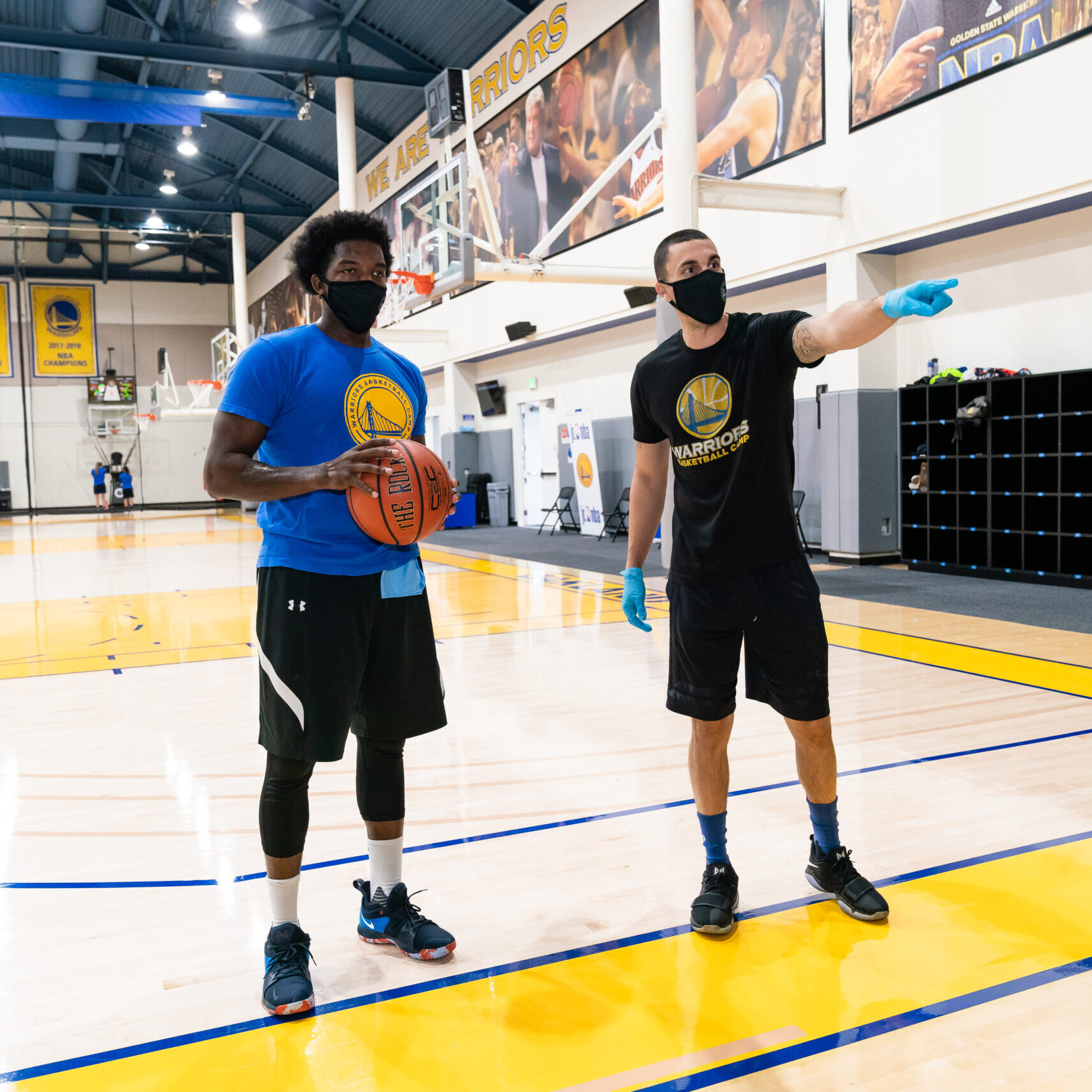 Staff, participants and spectators will all be required to wear face masks while at the Warriors Basketball Facility.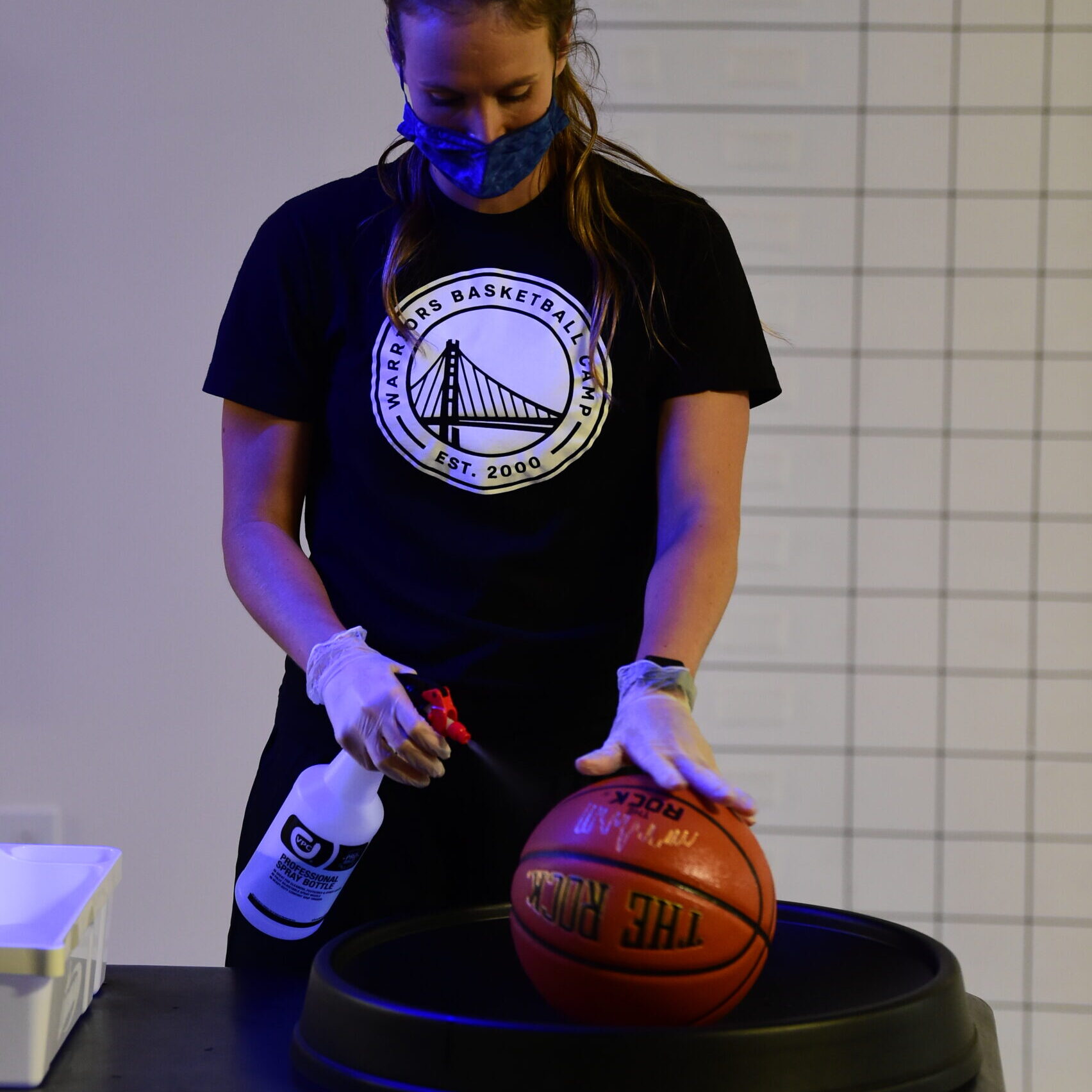 Basketballs are sanitized after each workout.  Each participant chooses 3 basketballs to use for the duration of their workout.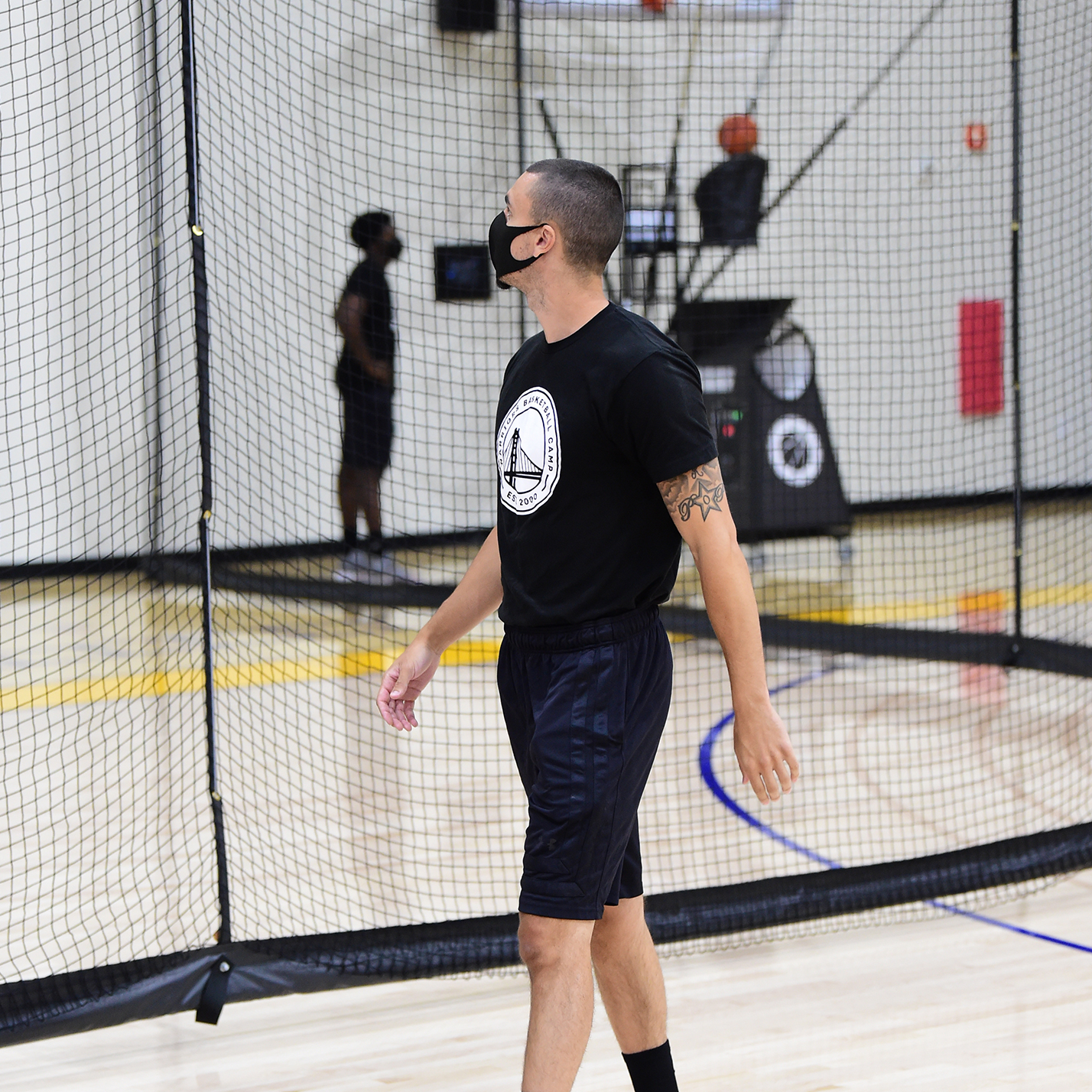 Physically Distanced Coaching
Warriors Basketball Academy trainers will provide in person coaching while following social distance guidelines to ensure the safety of each participant.
All staff, participants and parents/guardians are required to successfully complete a COVID-19 SYMPTOM SCREENING evaluation prior to entering the facility.
Free Shoot 360 workout session
Eligibility: Ages 18 & Up
Participants are now eligible for a FREE workout session which includes:
60 minute workout
FREE SHOOTING evaluation
FREE PASSING/BALL-HANDLING analysis
Constructive correction from certified trainers
INDIVIDUALIZED stats and evaluation report
Once you are registered, a member of our staff will reach out directly to schedule your workout.
Shoot 360 session bundles
Shoot 360 at the Warriors Basketball Facility has workout options to make sure you are getting quality repetitions as well as receiving expert coaching.
Each session includes 30 minutes in a shooting cage and 30 minutes in a skills cage.
10 Session Bundle - $350
20 Session Bundle - $600
All new bundles include:
Warriors Basketball Academy Performance Tee
Warriors Basketball Academy Face Mask
Frequently Asked Questions
Participants will have the opportunity to experience a FREE Shoot 360 workout session by registering online.  Session bundle options are also available online. 
No.  All Warriors Basketball Academy Shoot 360 sessions must be scheduled in advance.  This includes FREE workout sessions.  
Participants will be able to purchase Shoot 360 Session Bundles (9 sessions or 18 sessions).  Each session includes 30 minutes in a shooting cage and 30 minutes in a skill cage. 
Our current hours of operation are Monday-Friday from 2-8pm and Saturdays from 10am-6pm.