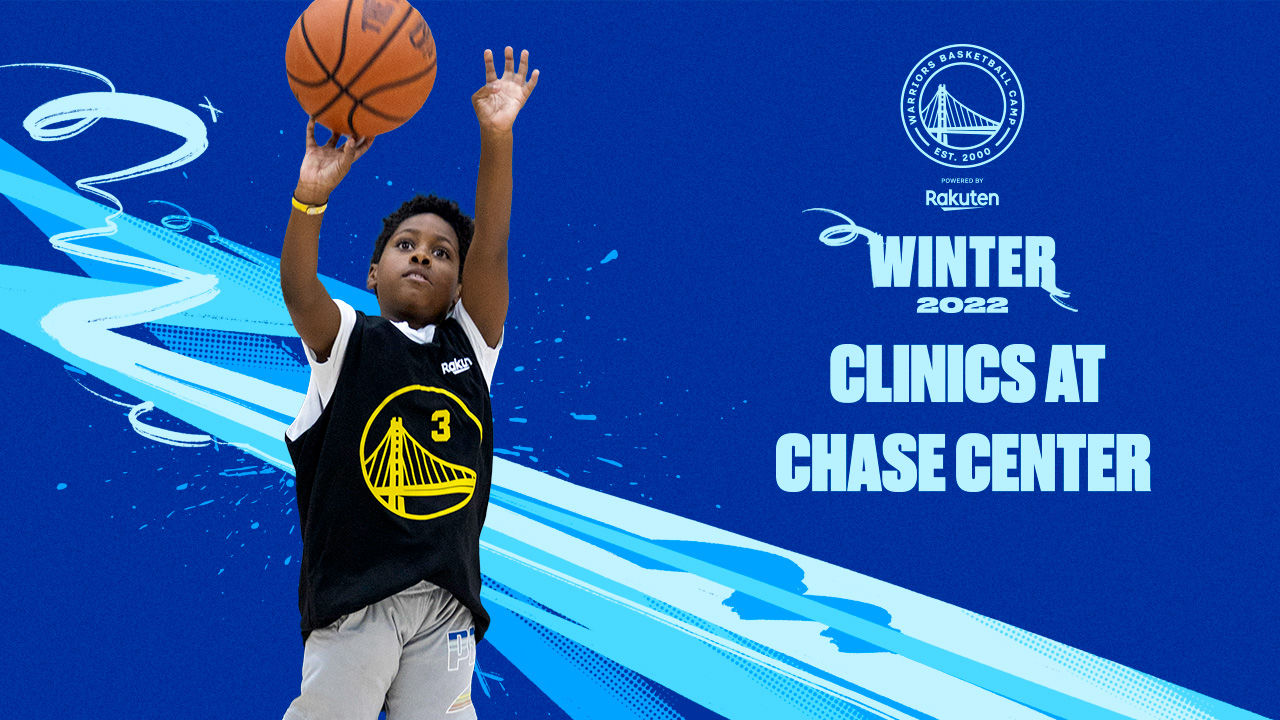 CLINICS AT CHASE CENTER are back! 
For boys & girls, ages 7-15, of all skill levels and abilities.
These 2.5 hour clinics will be held inside of Chase Center on the main floor and include tickets to the game later that night.
All participants will receive a Warriors Basketball Camp Academy tee, headband, certificate of participation and more!
Early registration and sibling discounts are available!
BONUS - EACH CLINIC AT CHASE CENTER INCLUDES TWO (2) TICKETS TO A WARRIORS HOME GAME!* 
*subject to terms and conditions
*Ticket location shall be determined by the Golden State Warriors and/or Warriors Basketball Academy (collectively, "GSW") in its sole discretion.  All tickets are subject to availability and subject to all GSW ticketing policies, terms and conditions and applicable local health orders. This offer may be revoked by GSW at any time in GSW's sole discretion. All ticket sales are final and ticket purchasers shall not be entitled to any refunds in connection therewith, regardless of clinic or camp participation / cancellation or otherwise.
In the best interest of fans and staff, the Golden State Warriors and Santa Cruz Warriors are monitoring local COVID-19 trends and will meet or exceed protocols mandated by local governments. By utilizing your credit and/or tickets to this event, you agree to abide by the health and safety measures in effect at the time of the event, which may include, but not be limited to, wearing masks, providing proof of vaccination status and/or providing proof of negative COVID-19 test. See Chase Center Fan Safety Guidelines at chasecenter.com/fan-safety and Kaiser Permanente Arena Fan Safety Guidelines at santacruz.gleague.nba.com/fan-safety. Check back often for updates, as guidelines are subject to change.
Chase Center, San Francisco
Thanksgiving Skills Clinic

---

November 25 (12:30 - 3:00PM)

Price: $335 ($350 if registered after Nov 9)

Includes two (2) tickets to GSW/Jazz game on 11/25

SOLD OUT

 

Holiday Skills Clinic I

---

January 2 (12:30 - 3:00PM)

Price: $310 ($325 if registered after Dec 7)

Includes two (2) tickets to GSW/Hawks game on 1/2

SOLD OUT

Perimeter Skills Clinic I

---

February 11 (11AM - 1:30PM)

Price: $660 ($675 if registered after Jan 4)

Includes two (2) tickets to GSW/Lakers game on 2/11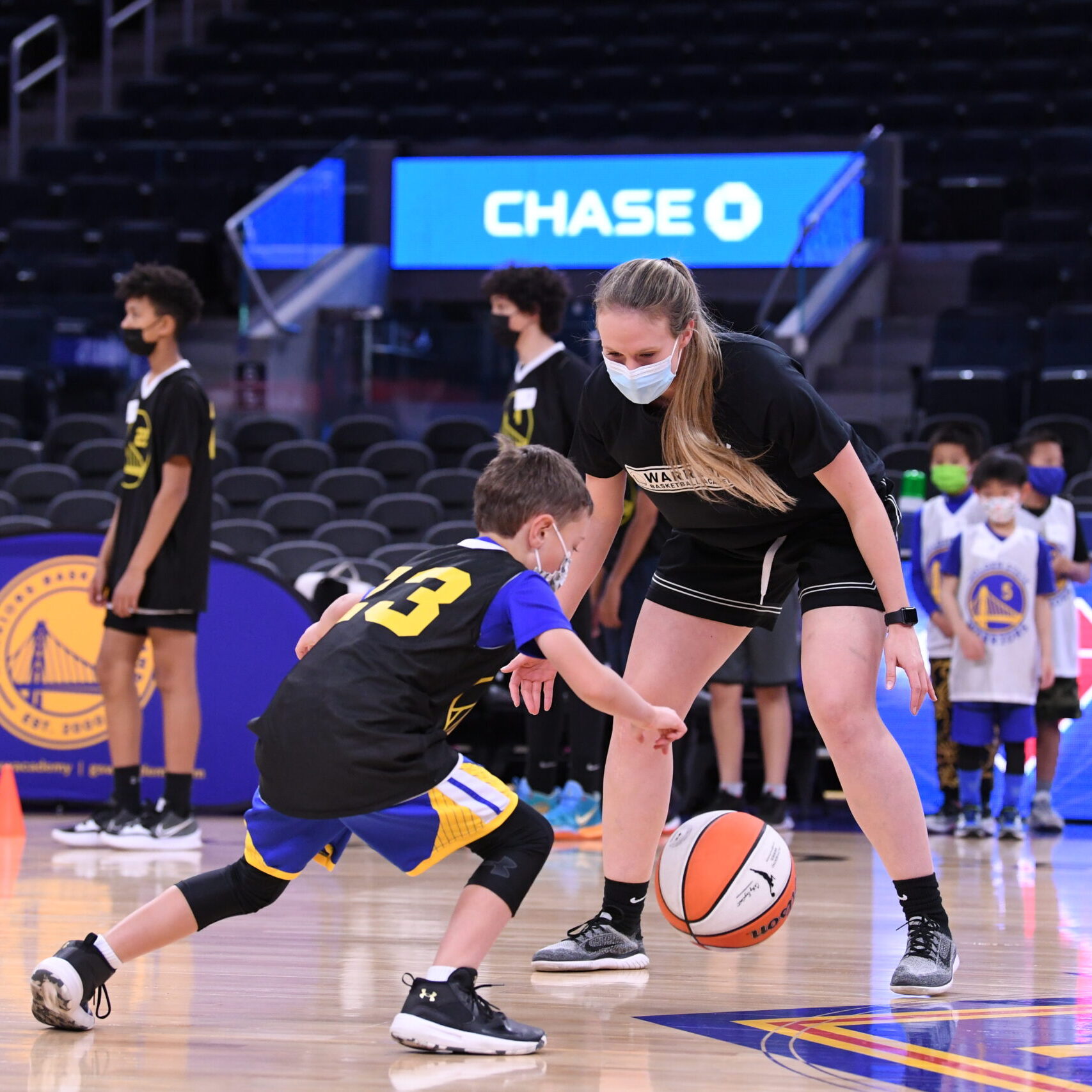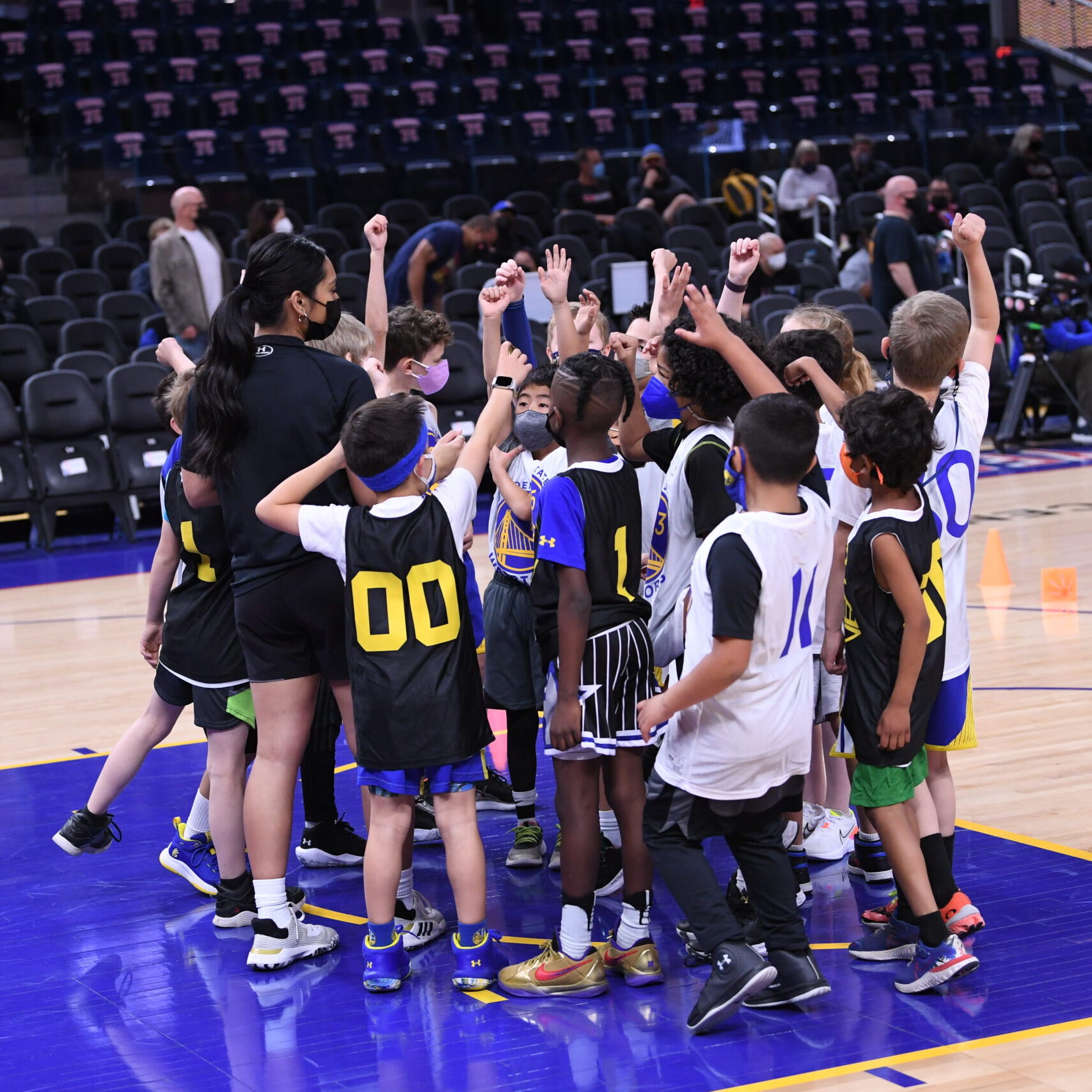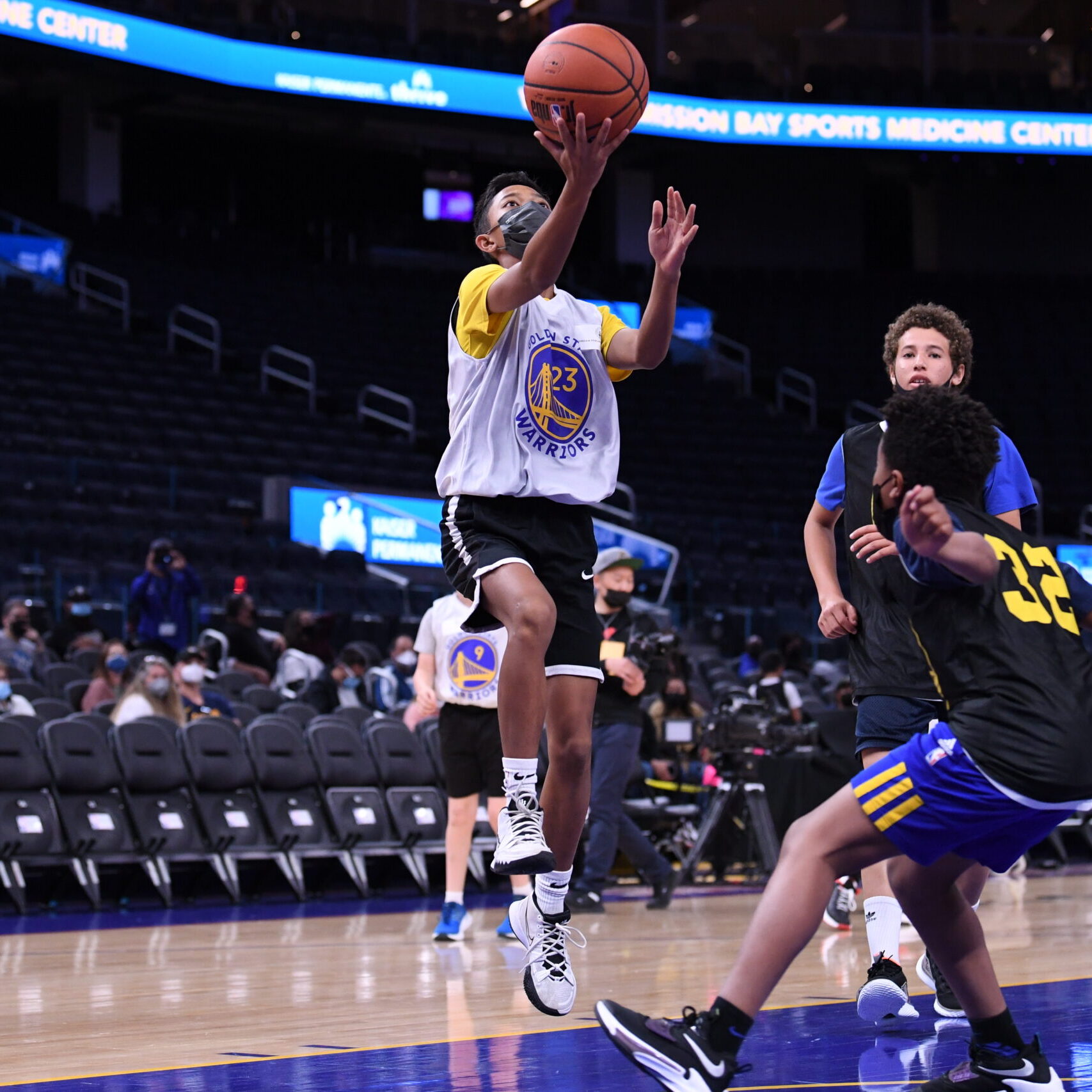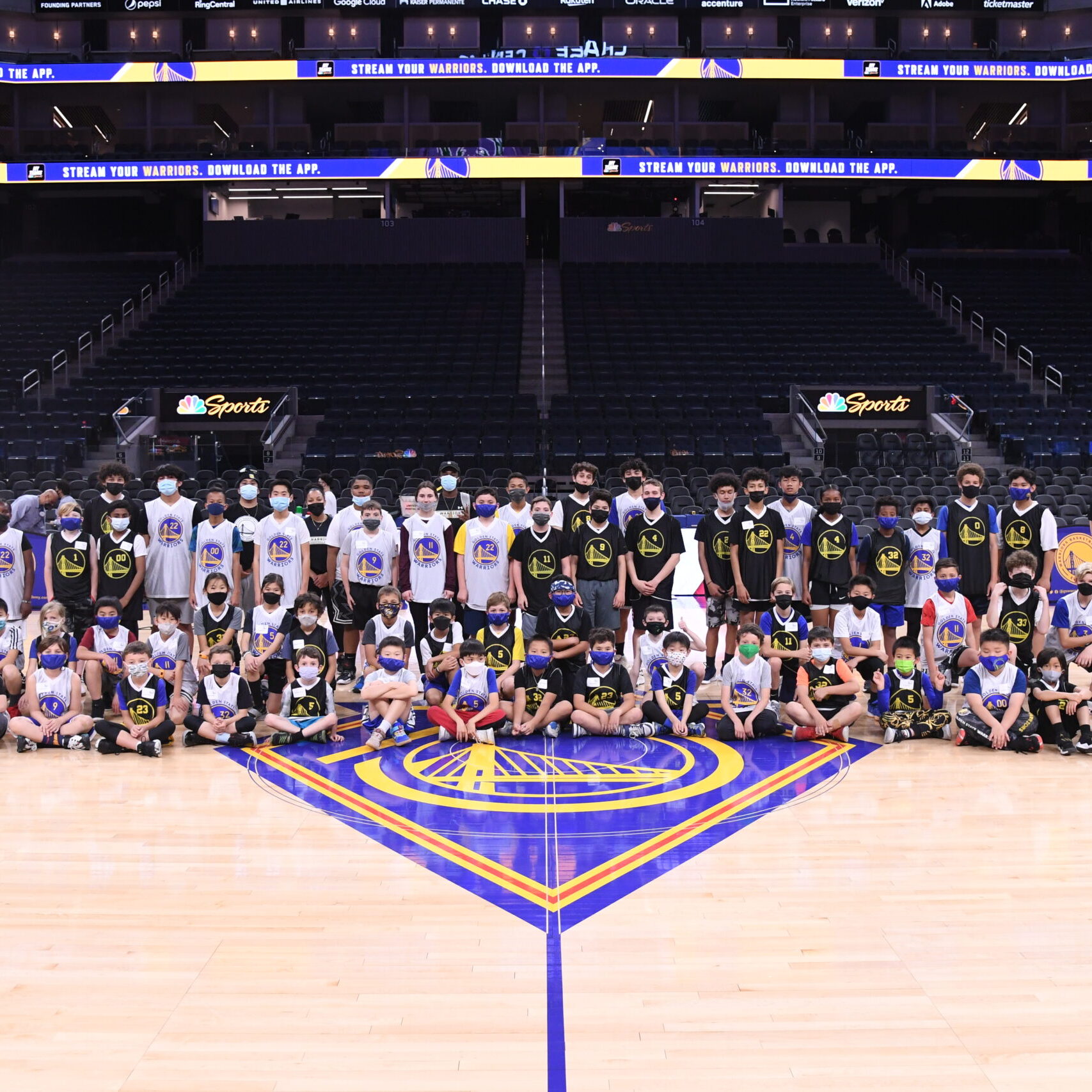 OUR HEALTH AND SAFETY PROTOCOLS WILL BE BASED ON THE LATEST GUIDANCE FROM LOCAL PUBLIC HEALTH OFFICIALS.