These sessions, for boys and girls, ages 7-15 of all skill levels and abilities, focus on individual skill development, the importance of fundamentals, and the development of a healthy team attitude.
NEW!!! 2022 Spring Camps & Clinics
Chase Center, San Francisco
These 2 1/2 hour clinics will be held on the Warriors home floor at Chase Center!  Participants will get to work on their game in a fun, safe setting and complete the experience by attending the game later that evening!
Cupertino - Newark - Oakland - Danville - San Francisco - Larkspur - San Jose - San Mateo - Oakley
These 5-day sessions focus on fundamentals in a fun and safe atmosphere.  Small, stable groups ensure our campers stay safe and get more individual attention from our coaching staff.
Oakland - Santa Cruz - Larkspur - San Ramon - Napa - Mill Valley
These one day clinics focus on different aspects of the game, from guard skills to shooting and more.  Each clinic provides campers the opportunity to work on their game in a fun and safe setting, while getting high quality instruction from our coaching staff.  Ticket options are available with each clinic (clinic at KP Arena includes two (2) tickets to SC Warriors/AC Clippers on 3/19)!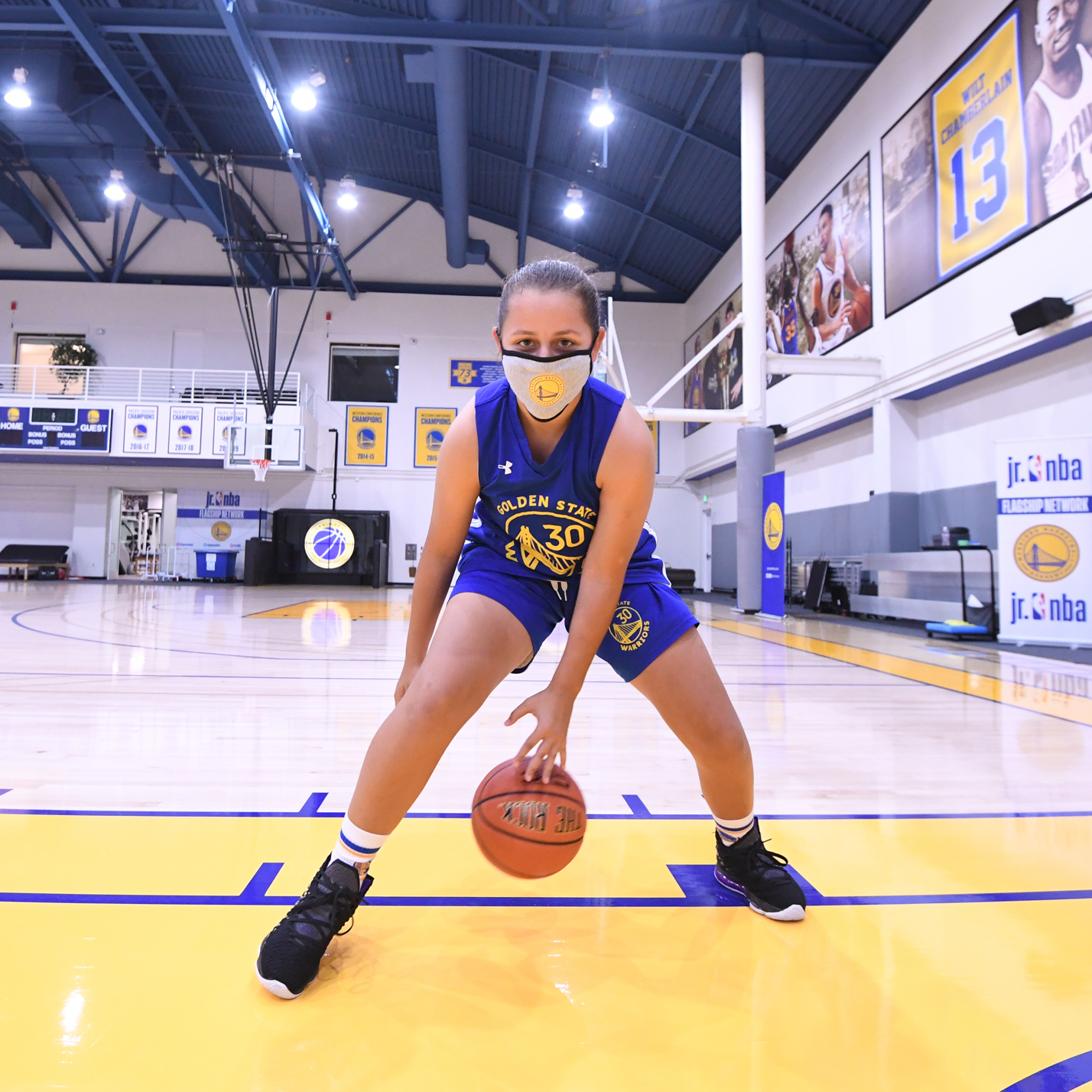 All participants, parents & staff will be required to wear a mask at all times. 
Campers & staff must successfully complete a daily health screening.  Safety signage will be present and visible throughout the court area. 
All basketballs and equipment will be sanitized multiple times throughout each day.  There will also be designated times for hand sanitization and/or hand washing.
Camp will include individual drill work, shooting competitions and ball-handling challenges.   Small sided competitions with contact like 1v1, 2v2, 3v3 and 5v5 will be permitted within each small stable group.